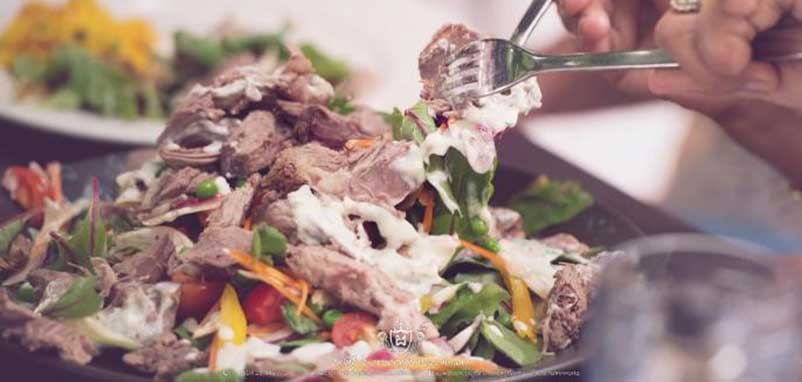 How far in advance should I book?
For big events such as weddings and during peak summer months clients generally book 9-12 months out. We are more than happy to accommodate last minute bookings,  however this is subject to availability.
Smaller events we are able to accommodate with a very short lead time.
Do you supply the staff? Are there extra costs?
Yes, we have a team of experienced, well presented kitchen and front of house staff.
Kitchen staff are included in the cost per head of your menu.  Wait staff and bar staff are charged at an hourly rate, depending on the day and times of your function. Our staff must work a minimum three hour shift, and hourly rates start at $45.  Additional  charges may apply for travel.
Do you supply all the equipment we need?
All standard catering equipment is included in the price, as well as our standard crockery and cutlery in most cases. We are more than happy to source other products to assist with the styling of the event if required, however the hire costs will be passed on.
Do you set the tables?
Yes, we'll set the cutlery, crockery, glassware and linen (providing we are supplying these items).  Tables will need to be in position.
We are able to fully set your function, including dressing your table with centerpieces or flowers if required. Table center pieces must be delivered to us prior to the function, and additional charges will apply.
What time do you arrive on site?
This very much depends on the style of service, number of guests and venue but, as a general rule, and hour and a half prior to the function start time.
How long will you be at the venue?
Again, this largely depends on the service we are providing.  We will discuss service times with you prior to your event, and once service is finished we will thoroughly clean the kitchen to ensure it is left spic and span.  We are more than happy to leave our function coordinator and bar staff on site for the duration of the event if previously discussed.
Do you offer styling?
Absolutely!  Our many years in the industry means we have relationships with some wonderful Perth vendors.  Why not make the most of our knowledge and get our events coordinator to assist with styling your event?  It makes sense to deal with as few suppliers as possible, both for your sanity and to deliver a cohesive finished product.
Will you pack up once the event is finished?
We will completely pack away the kitchen facilities and take any rubbish away with us.  We can assist with the pack down of your equipment if required- please discuss this with us.
I am having an event in a park/ marquee/ paddock.  What do you need?
Great news- we are fully self sufficient!  We can magically pop up a kitchen wherever you need.  Chat to us about your location and we can advise exactly what is needed and the costs involved.
How far do you travel?
We draw the line at international flights…but are more than happy to travel any where in WA. We absolutely love catering to events in the South West, with years of experience in the Margaret River region.
Do you hold tastings?
Yes, absolutely.  We believe the proof is in the pudding (pun fully intended) and once you have booked your event with us we are more than happy to hold a tasting with your perspective menu.  Not sure we're the caterer for you?  We're happy for you to sample our food before you make up your mind.  The cost is dependent on your chosen menu and, once you book with us, the cost of the tasting is credited off your final invoice amount.
Can you cater for dietary requirements for some of our guests?
We are very used to accommodating all sorts of dietary requirements, from lactose and gluten free to vegetarian and vegan.  Let us know in advance and we can make sure all of your guests are well fed.
Unfortunately we do not operate out of a registered kosher kitchen.
Where is the food prepared?
All of our food is prepared in our council approved commercial kitchen in Canning Vale.
Can Acclaimed Catering serve alcohol?
For sure. We are more than happy to serve alcohol you have supplied us, or can arrange for the appropriate licensing to provide your beverages.  All of our staff have their RSA certificates.
How much is the deposit and when is payment required?
To lock in our services a 20% or $1000 is required, whichever is the greater amount.  The remainder is due two weeks prior to the function date, at which stage we will lock in guest numbers and menu options.
What happens if I still have questions?
Just drop us an email or give us a call- we're more than happy to answer any questions you may have!