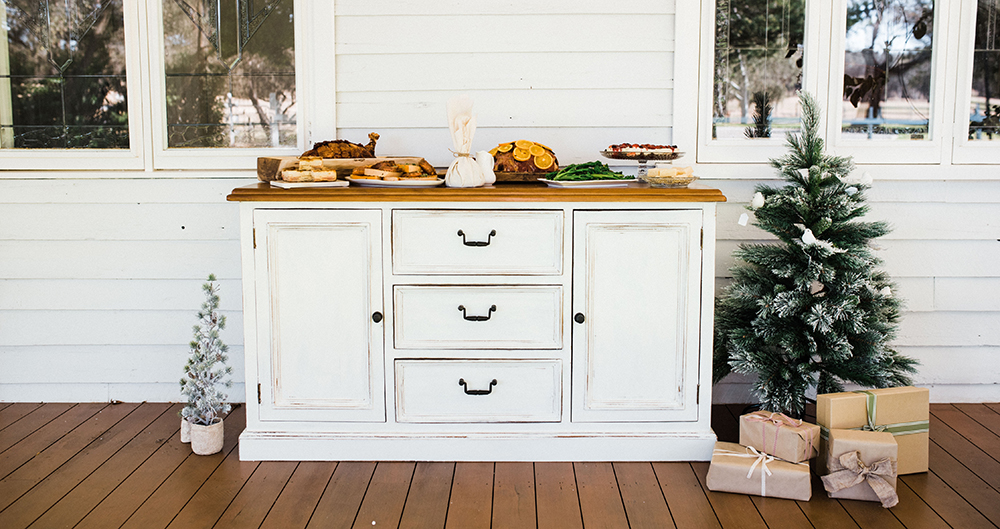 There is nothing more special than sharing a wonderful meal with friends and family.
Acclaimed Catering have been helping Perth celebrate Christmas for the last 20 years, catering  both corporate and private celebrations of all shape and size.
This year,  we're excited to be able to offer Christmas Day catering packages.  A fresh, festive and delicious Christmas meal hand made and lovingly prepared… by someone else!  We know the festive season can often end up more festive than fun, so we're hoping our affordable packages can take the stress out of your Christmas day.
We're offering a choice of two packages- a Traditional Christmas Roast, or a Cold Aussie Christmas – that cover everything from bread for the table through to the glazed ham and truffles to finish!  Starting at $35 per person, each dish needs only minimal finishing touches by you.
Orders are limited, with collections on Christmas Eve from our kitchen in Malaga.  Download the brochure below for more information and contact info@acclaimedcatering.com.au to order.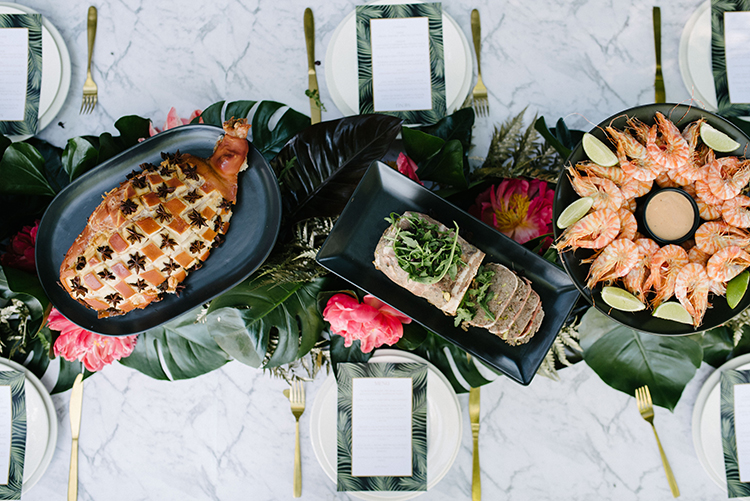 TRADITIONAL CHRISTMAS PACKAGE
Filled with all the traditional favorites (made just that little bit more special with our Chef's magic touch) this Christmas feast is all ready to just heat and serve.
Packaged in oven ready trays, we'll give you a detailed instruction sheet, so you know at what temperature and how long to pop everything in to the oven. All you need to do is add a little garnish, throw away the trays and, hey presto! A traditional Christmas fare with minimal sweat.
Fresh baked rolls and butter
Slow roasted turkey breast with a sage and chestnut stuffing, accompanied with a house made cranberry chutney.
Sugar, mustard and orange blossom ham on the bone.
Roast pumpkin with lemon and thyme butter and spiced seeds.
Layered beetroot and potato bake.
Green beans and broccolini with toasted fennel and pepita seeds.
Classic cloth wrapped pudding with custard.
White chocolate cheesecake with mixed berry coulis.
House made shortbread.
AUSSIE CHRISTMAS PACKAGE
Presented in lovely brown paper packaging, this menu is suited to those of you who are too busy with your backyard cricket match to want to turn on the oven on Christmas Day!
Simply dress the salads, sandwich the meringue together and you have a scrumptious feast suited to our Aussie climate.
Fresh baked loaf of caramelized onion bread and butter
Whole, cooked North-West king prawns with roasted garlic Maryrose sauce.
Pork, chicken and pistachio terrine.
Honey glazed bourbon ham on the bone with plum, star anise and cinnamon.
Roast potato salad with mustard cream.
Chickpea salad with rocket, diced fig and cumin spiced roasted pumpkin.
Tomato, mozzarella and torn basil salad.
Chocolate chunk meringue layered with cream and mixed berry coulis.
Mango and passionfruit trifle.